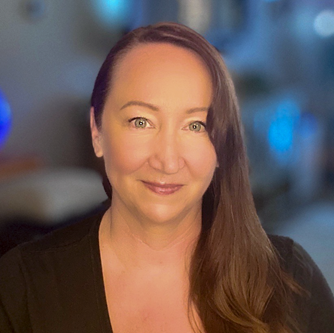 Meet Melissa Harrington: TechFlow Service Support Manager/Deputy Program Manager and US Army and CA Army National Guard (CA ARNG) Veteran. As Staff Sergeant (SSG), Melissa served as a 31R, Multichannel Transmissions Systems Operator / Maintainer (Army) and 74B, Information Systems Operator / Analyst (CA ARNG).
Melissa, what inspired you to enlist in the military? The Army offered the most money for college at the time, around $30K with the GI Bill.
Where did you serve? My first duty station in the Army was Ft Lewis, Washington, and I served another 2 years in Darmstadt, Germany. While stationed in the California National Guard, I worked at the Joint Forces Headquarters in Sacramento, CA.
What years did you serve? Army, 1996 to 2000; CA ARNG, 2003 to 2005
What do you remember about how you felt the day you enlisted? I was excited for the opportunity to learn new skills and earn money for college while serving my country.
What does your time in the military mean to you? The military gave me the confidence to work in high-stress situations and provided the opportunity to work alongside many talented people from all walks of life.
How did your perceptions of military service change after enlisting/serving? I didn't realize until after I joined the military that it would be an extended family. I have made solid connections over the years with people I am still friends with today.
What are some things you remember most about your time in service? I remember having the opportunity to sling load a Humvee onto a chinook helicopter while I was deployed to Albania, which was both frightening and exhilarating.
What do you wish people understood about being a veteran? Veterans are eligible for many benefits, including education tuition, VA home loans, health care, small business, and pensions.
Tell us about your path to civilian employment after service. I had the opportunity to work for a major telecom company traveling all over Germany after I completed my enlistment in the Army.
How did you end up at TechFlow? Does it have anything to do with your job training during military service? My previous military experience definitely set me up for success and provided the IT and leadership experience that opened the door for me at TechFlow.