By Rob Baum, CEO of TechFlow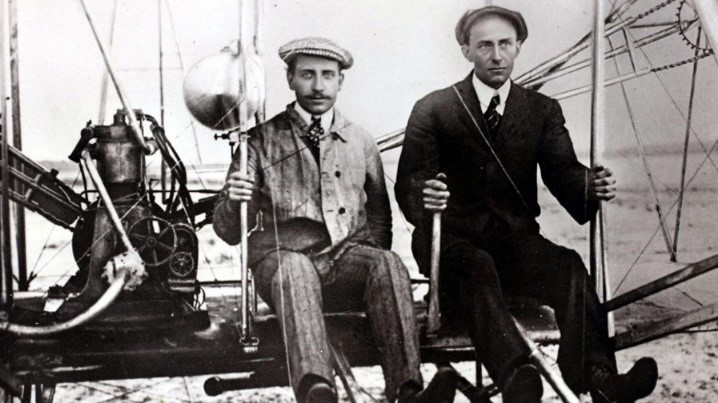 On December 17, 1903, the Wright Brothers' aircraft took flight for 12 seconds and made history. The Wright brothers lived innovation. The idea of man being able to fly was a deep passion for them. Fueled by the belief of many that it was impossible, Wilbur Wright said, "My brother and I became seriously interested in the problem of human flight in 1899…We knew that men had by common consent adopted human flight as the standard of impossibility. When a man said, 'It can't be done; a man might as well try to fly,' he was understood as expressing the final limit of impossibility."
You could say that the Wright Brothers responded with "challenge accepted." At TechFlow, we too like to test the limits of impossibility. We are always looking ahead with an innovative mindset to solve difficult challenges. Nothing is more fulfilling than seeing these solutions take flight to help our customers fulfill their missions. While we can't claim the impact the Wright Brothers had on history, we can say with pride that we do make a difference in the very space they created – air travel!
Flying around in an airplane, whether it be the original Wright brothers design or a modern commercial aircraft, carries a certain level of risk. In the early days of flying, there were so many challenges, known and unknown, that the level of risk was extremely high. In fact, Orville and Wilbur only flew at the same time once in all the years they spent building and testing airplanes. They had promised their father, who feared he could lose both of his sons in an accident, that they would never fly at the same time. However, in May of 1910, with their father present, the brothers took one 6-minute flight together to prove to the world that human flight risk could be managed with proper safety precautions. Today, airplanes are the safest mode of transportation from an operational point of view. TechFlow has had a hand in reducing certain risks associated with human flight so that we can continue to experience safe air travel thus keeping the Wright Brothers dream alive.
For the last several years, TechFlow has been a critical partner to the Department of Homeland Security's Transportation Security Administration (TSA). TechFlow's part in the safety of air travel is in ensuring that all customer baggage is scanned and validated to be safe for transport. By leveraging Artificial Intelligence, Machine Learning and Advanced Data Analytics, we make sure that bags are scanned quickly and accurately before being loaded onto an airplane. Our work ensures equipment is maintained and optimized for function at more than 300 federal airports – keeping millions of travelers safe every day.
I'd like to think that the Wright Brothers would be pleased that we are doing our part to continue to give access to people to take flight, the dream they started and fulfilled that is still alive today. As Orville professed, "The exhilaration of flying is too keen, the pleasure too great, for it to be neglected as a sport." Beyond a sport, flight has become crucial to business and commerce. It is hard to imagine a world without air travel.
I admire the Wright Brothers tenacity and willingness to push forward even when being told something can't be done. Orville said, "If we worked on the assumption that what is accepted as true really is true, then there would be little hope for advance." At TechFlow, we also like to say "challenge accepted" and push ourselves every day to find ways to innovate and move past impossibility.