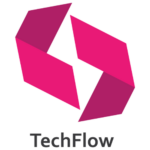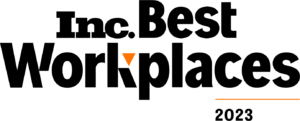 TechFlow Named to the 2023 Inc. Magazine Best Workplaces List for the Second Time in Three Years
The 'Always Ahead' company empowers its workforce to tailor new wave solutions to solve its customers' most complex problems at the intersection of innovation, expertise, and personal touch
San Diego, CA, May 10, 2023 – TechFlow, a 100% employee-owned forward-thinking energy, logistics, and digital solutions company, has been named to Inc. magazine's annual Best Workplaces list. Featured in the May/June 2023 issue, which hits newsstands on May 16, 2023, and prominently featured on Inc.com, the list is the result of a comprehensive measurement of American companies that have excelled in creating exceptional workplaces and company culture, whether operating in a physical or a virtual facility.
TechFlow, established in Southern California in 1995, is dedicated to applying cutting-edge technologies to address complex challenges in commercial markets and government agencies. With a track record of successful projects for prominent customers such as the Department of Homeland Security (DHS), Department of Defense (DOD), Transportation Security Administration (TSA), Defense Intelligence Agency (DIA), and several Fortune 500 commercial companies, TechFlow specializes in customized solutions for energy, proactive maintenance, digital services, and base operations.
After collecting data from thousands of submissions, Inc. selected 591 honorees this year. Each company that was nominated took part in an employee survey, conducted by Quantum Workplace, which included topics such as management effectiveness, perks, fostering employee growth, and overall company culture. The organization's benefits were also audited to determine overall score and ranking.
"At TechFlow, we are driven by a desire to make a difference. Our commitment to providing exceptional service to our customers is unwavering, and we consistently hold ourselves to the highest standards," stated Robert Baum, CEO of TechFlow. "As an employee-owned company, we are united by a common goal and work together in a collaborative, resourceful, and passionate manner to create innovative solutions. This creates a supportive workplace where every individual feels valued and empowered to make meaningful contributions."
About TechFlow
TechFlow Inc. is an employee-owned company with a record of more than 25 years of success defined by innovation, agility, and proactiveness. As employee-owners, we balance technology and human factors to determine the best outcome for our customers' missions. The company supports government and commercial sectors as system developers, integrators, and optimizers in mission critical markets: digital, platform, base management/logistics, and energy and mobility services. Headquartered in San Diego, Calif., with offices in Washington, DC, and throughout the continental United States, TechFlow delivers leading-edge solutions for customers in mission critical markets. TechFlow. Always Ahead. For more, visit www.TechFlow.com.
About Inc. Media
The world's most trusted business-media brand, Inc. offers entrepreneurs the knowledge, tools, connections, and community to build great companies. Its award-winning multiplatform content reaches more than 50 million people each month across a variety of channels including websites, newsletters, social media, podcasts, and print. Its prestigious Inc. 5000 list, produced every year since 1982, analyzes company data to recognize the fastest-growing privately held businesses in the United States. The global recognition that comes with inclusion in the 5000 gives the founders of the best businesses an opportunity to engage with an exclusive community of their peers, and the credibility that helps them drive sales and recruit talent. The associated Inc. 5000 Conference is part of a highly acclaimed portfolio of bespoke events produced by Inc. For more information, visit www.inc.com.
About Quantum Workplace
Quantum Workplace, based in Omaha, Nebraska, is an HR technology company that serves organizations through employee-engagement surveys, action-planning tools, exit surveys, peer- to-peer recognition, performance evaluations, goal tracking, and leadership assessment. For more information, visit QuantumWorkplace.com.
Media Contact
Ty Sigmon
443-591-5385
media@techflow.com