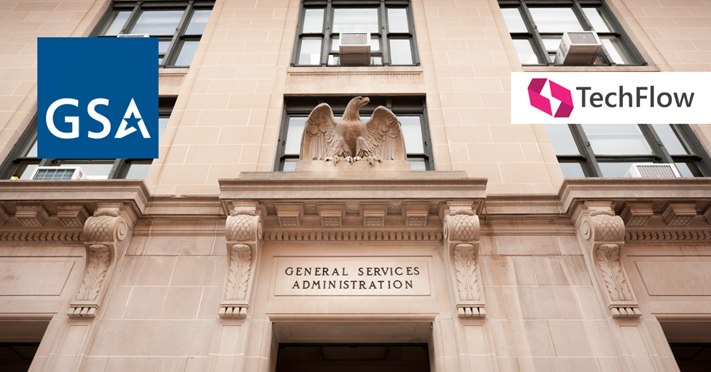 San Diego, CA, January 5, 2023 – TechFlow, a forward-thinking energy, platform, logistics, and digital solutions company, announced that the General Services Administration's (GSA) Technology Transformation Services (TTS) awarded it the cloud.gov follow-on contract to provide development and sustainment support services for the cloud.gov platform. This single-award, stand-alone, Labor Hour contract has a value of $8,023,014.80.
cloud.gov is a shared service operated by TTS. This Platform-as-a-Service (PaaS) was built specifically for teams delivering Federal Government applications. Customers of cloud.gov are responsible for building their own applications, while the cloud.gov platform handles the security and maintenance of everything underneath. cloud.gov maintains a FedRAMP Joint Authorization Board (JAB) Moderate Provisional Authority to Operate (P-ATO), which enables federal agencies to host applications meeting federal security compliance requirements. cloud.gov PaaS is built using open-source technologies, with Cloud Foundry being the foundational component. Cloud Foundry is a multi-cloud technology that supports the full application development lifecycle.
Under the terms of the contract, TechFlow will operate, maintain, monitor, and update a Cloud Foundry deployment and the supporting services @underlyingcloud.gov, provide consultation for the cloud.gov development team to support Cloud Foundry best practices for existing and new capabilities, and automate operational processes and increase the resilience of the system.
"As a recognized leader of government-wide cloud adoption capabilities, TechFlow is proud to be the provider of technologists and thought leaders which enable the Technology Transformation Services to continue to deliver and extend these critical capabilities to government agencies," said Glenn Doughty TechFlow Vice President of Digital Services. "As a follow-on award GSA has demonstrated their confidence in our ability to continue to serve their customers in meeting the demands to rapid cloud adoption through the services offered by cloud.gov."
cloud.gov is recognized as the premier platform enabling government agencies to rapidly adopt cloud capabilities as part of their strategic initiatives. It offers a fast way for federal agencies to host and update websites, APIs, and other applications. Employees and contractors can focus on developing mission-critical applications without the worry of server infrastructure management.
"We are honored that the GSA continues to place their trust in us to maintain and expand this important platform to enable modernization initiatives throughout the government and support key missions," said Mark Carter, TechFlow President and COO. "At TechFlow, we are dedicated keeping ourselves and our customers 'Always Ahead', a mission that is directly in line with that of cloud.gov which has made this a synergistic partnership."
About TechFlow
TechFlow Inc. is an employee-owned company with a record of more than 25 years of success defined by innovation, agility, and proactiveness. Employee-owned, TechFlow balances technology and human factors to determine the best outcome for our customers' missions. The company supports government and commercial sectors as system developers, integrators, and optimizers in mission critical markets: digital, platform, base management/logistics, and energy and mobility services. Headquartered in San Diego, Calif., with offices in Washington, DC, and throughout the continental United States, TechFlow delivers leading-edge solutions for customers. TechFlow. Always Ahead. For more, visit www.techflow.com, LinkedIn, and Facebook.
Media Contact:
Cynthia Guiang
CG Communications
858-793-2471
cynthia@cgcommunications.com
Business Development:
Stephen Bivona
703-999-8508
sbivona@techflow.com