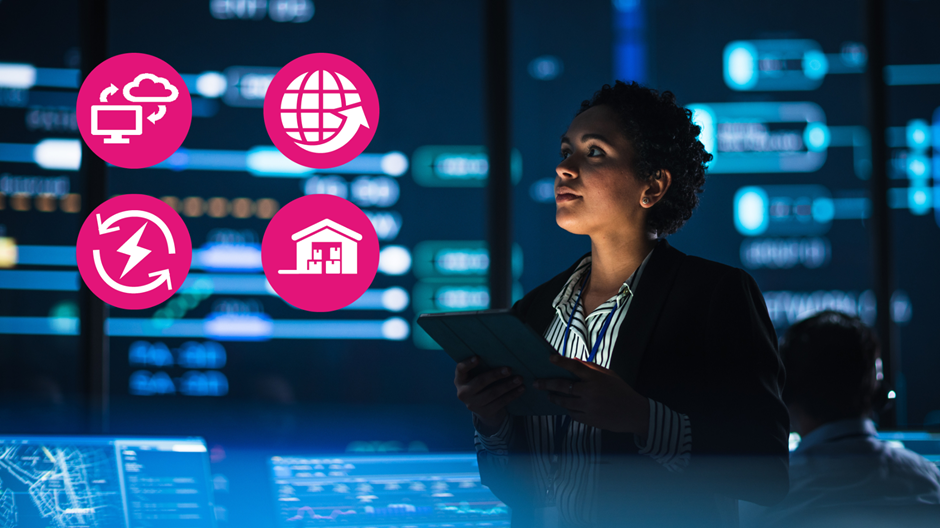 From our origin, TechFlow, or "Technology" with "workFlow", grew around its ability to leverage innovative technology to drive efficiencies in workflow processes – making things easier, more efficient, and streamlined. At our core, we have always been an innovative technology company that thinks a little differently with solutions that exploit tech tied to more efficient, optimized work processes.
This mindset has served us and our customers well over the years. As we break open a new calendar, we're thinking about ways we can keep our edge. We'll be seeking out opportunities to invest in areas that drive differentiation and positively impact growth. Some of the markets we serve are expanding exponentially and exploding with innovations. Looking ahead, we'll need to use our capital wisely and focus on markets where we can flourish – where we can be differentiated, where competition is limited, and where we can make a real difference.
Energy infrastructure in the U.S. (and globally) is receiving a lot of attention and dollars for improvement. Our Energy and Mobility solutions represent a nice intersection of technology, innovation, and opportunities for distinction. At TechFlow, we are investing in resources to further develop this electrifying business unit (BU) and leverage company resources to support its growth.
Our Platform Services team continues to drive excitement with their customer service and innovative approach to solutions for the Transportation Security Administration (TSA). We love that our work has resulted in a very happy customer and "Exceptional" CPARs. As our company looks for areas to invest in, Platform is challenged with taking our customer success, technology, and innovative processes to corollary industries (both in and out of government) and grow their footprint. In my eyes, 2023 will be Platform's breakout year for expansion and I am eager to see where we go with this.
Our logistics BU, EMI Services, had a strong year of growth in 2022 with some strategic new wins and success extending their base contract at Camp Lejeune. They have used a mix of technology and innovative services to secure an edge in a very competitive market. This group is also well-situated to morph its achievements and expertise to serve different markets that share similar challenges to its current customers. I look forward to seeing where our next mission will be.
And, finally, Digital Services is our core, directing many of the projects through their influence and research on alternatives and tech to drive efficiencies. They have been supporting and leading several of the new Energy and Platform opportunities as a service to these BUs, as well as investing in some pure play digital projects that expand our capabilities. The market for digital services is growing at a fast clip, but the real growth prospects will come from working in collaboration with our other BUs to bring unique expertise where we can develop a differentiated and more distinctive solution. Digital Services and the application of tech to these solutions will sit at the heart of our service offerings. I am excited to see us craft success in some of these non-traditional channels we are pursuing.
I am confident 2023 will challenge us to be our best. I will be pushing alongside TechFlow's other employee-owners to find, develop, and construct innovative solutions with tech and process drivers that problem-solve differently and wow our customers. Across the company, we will be innovating embedded tech to create impactful solutions that our customers will clamor to implement. This is what will be motivating us at TechFlow to keep innovation flowing. What will it be for you? Whatever it is, I wish you all the best and success in 2023!