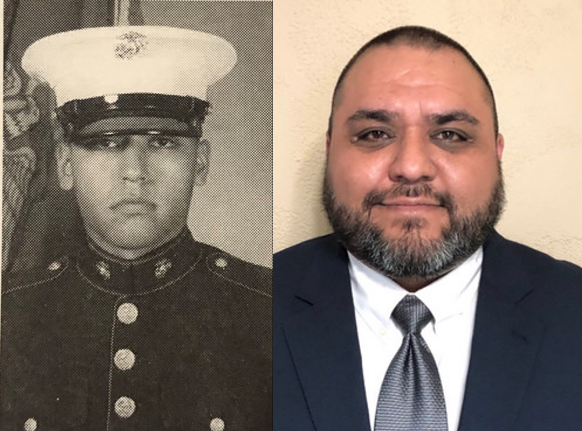 Meet Joad Bustamante: TechFlow Project Controller and retired U.S. Marine Corps Sergeant.
What inspired you to enlist in the military? I had a few friends of the family that were serving at the time, and after discussing their experiences, it gave me the push in the right direction that I needed to make my decision.
Where did you serve? Marine Corps Base Camp Pendleton
What years did you serve? 1999-2003
What do you remember about how you felt the day you enlisted? I was nervous the day I enlisted, as this was to be my first job, but at the same time I was excited for the opportunities to come.
What does your time in the military mean to you? My service was a great growing and maturing experience. Not only did it allow me to gain valuable work experience, but also allowed me the opportunity to use and refine my leadership skills, all while serving my country.
How did your perceptions of military service change after enlisting/serving? Perhaps not so much my perception, but I grew up in a small town where joining the military was mostly looked at as something you did if you had no other career paths. I had a few people tell me they were surprised to hear I was joining the military, as they didn't see me as someone who needed it, having graduated high school with good grades and already been accepted to a few colleges. I knew that perception was not reality, and that is something that I confirmed, as I served with a lot of well rounded, skilled people.
What are some things you remember most about your time in service? One of the things I remember and miss the most from my time in service was the camaraderie with other fellow Marines. It truly is like a second family, and while I've been fortunate to work with great people after my service, there's just a special bond you build with those you've served with.
What do you wish people understood about being a veteran? While there is a special bond all veterans share, not all of our experiences were the same while serving, and everyone's perception of life after the military can be very different.
Tell us about your path to civilian employment after service. I had some college credits from taking classes part-time while serving, and I continued taking classes toward an accounting degree. I landed a job thanks to a friend's recommendation just as I separated, but as it was not along the lines of the career field I was pursuing, I eventually left that job to focus full time to finish my degree, and was living off my GI Bill.
How did you end up at TechFlow – does it have anything to do with your job training during military service? After getting my accounting degree I had a couple of job offers, and one of the deciding factors for me was that the company I chose was a government contractor, primarily contact with the various armed forces. This government contracting experience I believe made me a good fit for TechFlow, so yes, I would say my military services did in a way lead me to TechFlow.